JMIDS is high quality peer-reviewed journal, where every article will be peer-reviewed by several experts in the field and will be assigned unique DOIs by CrossRef. Upon acceptance, articles will be published in the latest open volume. One continuous volume per year is published.
JMIDS welcomes research and review papers related to Automation and Control including but not limited to the areas of:
Artificial Intelligence
Biomedical Image Analysis
Biometrics
Data Mining Techniques
Medical Image Analysis
Motion Detection
Multimedia Signal Processing
Neural Networks
For a complete list of topics, please visit: Aims & Scopes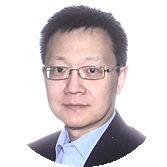 Dr. Zheng Liu
University of British Columbia, Canada Editor in Chief
Editorial Board
Author Guidelines
Submit a Manuscript
Recent News
The Submission System is live. We are now accepting manuscripts via Avestia Manuscript Submission System (AMSS). Please visit the Submit a Manuscript page for more details!